for market research
in
Central

and

Eastern Europe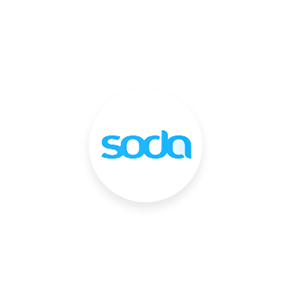 for market research
in Central and Eastern Europe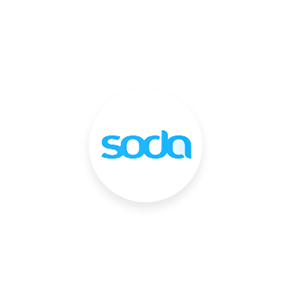 To run a business and reach business goals is an exciting adventure. However, on the way to success you may expect to face quite a number of challenges that are typical for your business, competitors, your product or your customer. SODA staff know these issues and how to find a remedy to them.
We do know that the best solution to unique business problems is to carry out a reliable market research. SODA will run a thorough analysis of a situation and offer a carefully customized study. It will provide you with detailed and accurate answers along with clear recommendations and strategy that will swiftly take you straight to your marketing success.
In the first step, SODA will help you accurately identify your business challenge and then design market research study that will ensure obtaining most relevant answers to your business problem.
We offer market research in the following areas:
Market
Market insight
Market segmentation
Product
Product concept tests
Pricing research
Brand
Brand awareness and reach
Brand image (equity, loyalty and positioning)
Usage and Attitudes
Brand extension and growth strategies
Brand tracking
Advertising and
communications
Advertising tests
Advertising and message effectiveness
Package tests
Customer
experience
Customer journey
Customer satisfaction
Customer loyalty and retention
Pre and post-sales client service
Market
Market insight
Market segmentation
Product
Product concept tests
Pricing research
Brand
Brand awareness and reach
Brand image (equity, loyalty and positioning)
Usage and Attitudes
Brand extension and growth strategies
Brand tracking
Advertising and communications
Advertising tests
Advertising and message effectiveness
Package tests
Customer experience
Customer journey
Customer satisfaction
Customer loyalty and retention
Pre and post-sales client service
Once the study is designed, we move into field. SODA has capabilities to conduct fieldwork in the entire Central and Eastern Europe area with over 20 markets, using most up-to-date methodologies.
We pay particular attention to carefully execute each fieldwork step:
Precise planning and organization

to allow us to deliver quality results in a timely manner

Accurate recruitment

to ensure you are receiving relevant information about your target customers

Rigid quantitative interviewing

using modern technologies to ensure your receiving clean and clear data

Objective-oriented qualitative moderating

to provide you with most relevant and valuable in-depth information
As soon as fieldwork is closed, we conduct cautious and thoughtful data analysis to ensure your receiving most accurate and veridical conclusions. As a result, you obtain a report presenting most relevant study findings in a clear, comprehensive, and convenient form including recommendations and business strategies regarding further steps.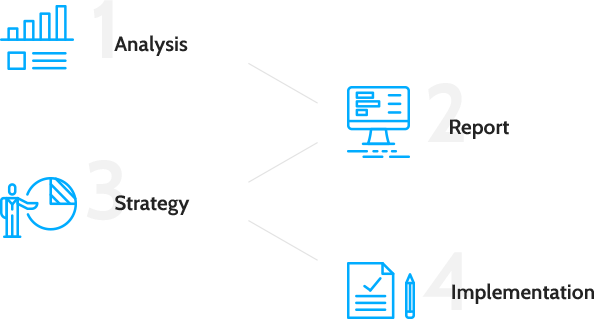 Whether you want to conduct group interviews regarding new advertising campaign for a dairy product, online survey among health care professionals or telephone interviews with your business partners from automotive sector – SODA is the right address to contact. We have expertise in a wide variety of qualitative and quantitative research methodologies and experience in a vast number of different sectors.
Qualitative
research
In-depth interviews
Focus group interviews
Ethnographic interview
Online qualitative research (online focus groups, online bulletin boards, webcam interviews)
Quantitative
research
Online surveys
Face to face interviews (mobile and computer assisted)
Phone interviews
Mystery shopping







Social and public opinion research




Education
UX research of an educational website
One of the largest Polish publishing houses prepared a prototype of a website with educational materials for high school students. We conducted a series of 8 IDI interviews with teenagers. As a result we delivered detailed report with recommendations for further work in terms of the website's attractiveness, functionality and the educational value of content.
SODA completed large qualitative and quantitative study regarding cognitive decline and its' treatment including split by various stages of the disease. In the first step, we conducted 6 central location in-depth interviews with GPs/PCPs and neurologists. Once the qualitative data were analyzed and reviewed, we we completed large quantitative survey with 375 physicians (235 GPs, 75 neurologists and 75 cardiologists).
Finance
Test of an app for money transfers
A company from finance sector was developing a prototype app for international money transfers. We have conducted a series of 60min testing sessions with consumers in Poland who receive money from another country and are familiar with online banking. All sessions were conducted in CL facility equipped with simultaneous translation and web-streaming solution (video of both mobile device screen and participant face during interview was provided). Such approach allowed clients to watch all sessions live and cooperate with moderator throughout CL day.
FMCG
Test of new carbonated drink
One of the leading FMCG manufacturer was considering launching a new carbonated drink. SODA has completed new product testing. At the initial stage we recruited 60 consumers to complete sensory screening, from this we carefully selected the 'best' 20 (2 groups of 10) to come along to a 4 hour workshop sessions and a follow up 2 hour focus groups. This approach allowed us to obtain complex information necessary in development of both: product itself (flavour, aroma, texture, appearance) and product communication (concept design, packaging, advertising claim and visuals).
Retail
Outlet mall customer segmentation
SODA has completed a bi-yearly wave of outlet mall intercept survey for a major outlet operator in Poland. The objective of the study was to build shoppers segmentation and evaluate advertising campaign efficacy. We have completed a total of 4,000 MAPI interviews in 4 malls over 10 days period.
Health
New technologies
in physician's office
SODA completed an online survey in Poland regarding attitudes of physicians towards digital channels including social media and online purchases. The final sample was 240 physicians including Anaesthetists, Dentists, GPs, Orthopaedists, Rheumatologists, Surgeons and E.R. physicians.
FMCG
Habits of drinking
beer and mixers
SODA completed qualitative study regarding alcohol beverages. The main aim of the study was to understand habits of switching the night up from beer into mixers and to what extent there is experimentation or room for experimenting with new drinks. To obtain necessary information the mobile video ethnography technique was applied. We recruited 2 friendship groups of 3 people each, who spend time together regularly and are very open with each other and invite them to "Home party" session and "Pub night out" session. They completed a series of tasks before going out and during their night out by recording video responses.
Beauty
Facial aesthetics market
SODA successfully completed qualitative study regarding facial aesthetics market for one of the largest international suppliers. The main goal of the study was to understand current trends and changes on the Polish market. Experienced moderators have conducted TDIs (telephone in-depth interviews) with Dermatologists, Plastic Surgeons as well as Aesthetic Clinic Owners. During the interviews, we identified the key opportunities and barriers for client's product development in the near future.
Home
How do we store things?
Our client was looking to gain a qualitative understanding of consumers' usages and needs regarding 'secondary' storage in Poland. It was important to prioritise a range of household types to understand where acute storage issues lie. We have conducted 9 in-home ethnographies in total (3h in lenght each). Each session was conducted by 2 person team of researcher and videographer which allowed to have fully explored, filmed and photographed each room within flat or house. As a result client received detailed summary of each session along with general report summarising main research findings.
Health
Heamophilia patient's world
SODA completed a 2 stage qualitative study with heamophilia patients in Hungary. First stage included 2 weeks online bulletin board with adult patients and the second stage in-depth interviews with adolescent patient (12-18 years) and their caregiver and caregivers responsible for younger patients (<12 years). The aim of the study was understanding of the heamophilia patient's world – their needs, attitudes and concerns with regards to living with haemophilia and receiving treatment.
SODA is based in Poland which is an economical and geographical gateway to the Central and Eastern Europe – the region of growing business opportunities on over 20 emerging, fast developing markets with more than 400 million consumers.
Since the very beginning of our operations we have been helping our clients with their research needs in the region of Central and Eastern Europe working as a single point of contact for multiple markets. Thanks to our active presence in the international network of independent research agencies (ARTIS), we are also capable of carrying out multi-country research projects across Western Europe, Middle East, North America, South America, and Asia. In each market we work through resources already proven in practice. Long-term relationships and accumulated experience allow us to answer your requests quickly, provide study design recommendations, ensure smooth fieldwork execution, and to deliver high quality and standardized outcomes across the markets. Thus, we save your time and efforts making international research a fluent process.
Poland
Russia
Czech Republic
Slovakia
Hungary
Romania
Bulgaria
Turkey
Ukraine
Belarus
Lithuania
Latvia
Estonia
Moldova
Slovenia
Croatia
Serbia
Bosnia and Herzegovina
Macedonia
Montenegro
Albania
Greece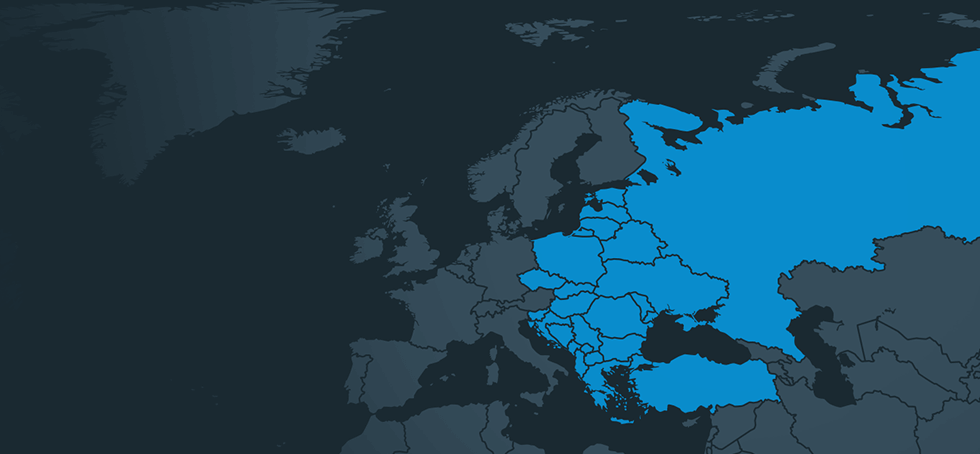 The main idea behind SODA is to serve as a single point of contact for any institution – end-client, marketing agency, market research agency – interested in market research in Central and Eastern Europe. We have to immodestly admit, we succeeded. With years of experience in conducting market research in this region, we can help you address your business challenges in any of the CEE markets, and holding everything in one hand, save your time and efforts.
Our key value and goal is to provide truly useful services and to ensure highest quality cooperation standards. We want to be a business partner – a company that understands your business and helps you achieve your business goals by offering strategic advisory and practical solutions. Thus, we pay particular attention to the following features:
Communication

we always answer your queries not only as soon as possible but also in a comprehensive and thorough manner

Understanding

we always make sure we understand your business challenges so that we can offer you most relevant and accurate research solutions

Advice & Recommendations

we always advise the most adequate study concept and design to later provide recommendations and feedback regarding its accuracy and feasibility

Pro-activeness

we continually keep you updated on the progress and anticipate possible issues

Flexibility

we always are flexible, both on design and execution stages, and the only limit is actual feasibility and the quality of results

Careful designing and execution

we always pay attention to every detail of the study, to make sure you receive top quality results from the relevant audience

Clean & clear actionable results

we always deliver results that are clean and clear and give you support with their interpretation and implementation converting them into actionable recommendations
Our team comprises an impressive blend of market researches coming from various walks of life, experienced in working for both end-client and international research agencies.
We believe that well-organized teamwork is the key to success. Therefore, we particularly cherish internal communication and sharing experience – thanks to these, cooperation with our team is a smooth and enjoyable experience. All our studies are conducted or supervised by senior staff.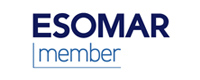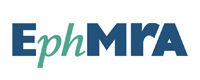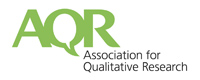 SODA Market Research S.C.
ul. Chałubińskiego 8 3963
00-613 Warsaw, Poland
tel: (+48) 22 428 34 51
e-mail: info@soda-imr.com
Please use this contact form, if you have any questions or requests concerning our services. We promise to get back within 1 business day.